Merging the Work and Weekend Wardrobe
Lately, many work environments have adopted a dressed-down policy. While dressing "business casual" sounds easy, it is actually a frequent source of confusion for workers because there really isn't a clear, standardized definition of this dress code. If you remember to maintain an appropriate, consistent image while also having a little fun developing your unique personal brand, you'll establish credibility as an employee. An added bonus of dressing in a business casual environment is that most outfits merge seamlessly into your weekend! Here we have outlined some guidelines to follow on appropriate office outfits with examples we love.
While blazers usually scream 'office', this one is unstructured making it a perfect choice. Paired with a simple grey wool loose slack and white kicks, it's a comfortable yet chic office look. Switch out the blazer for a simple black turtleneck for weekend brunch. Outfit from Club Monaco.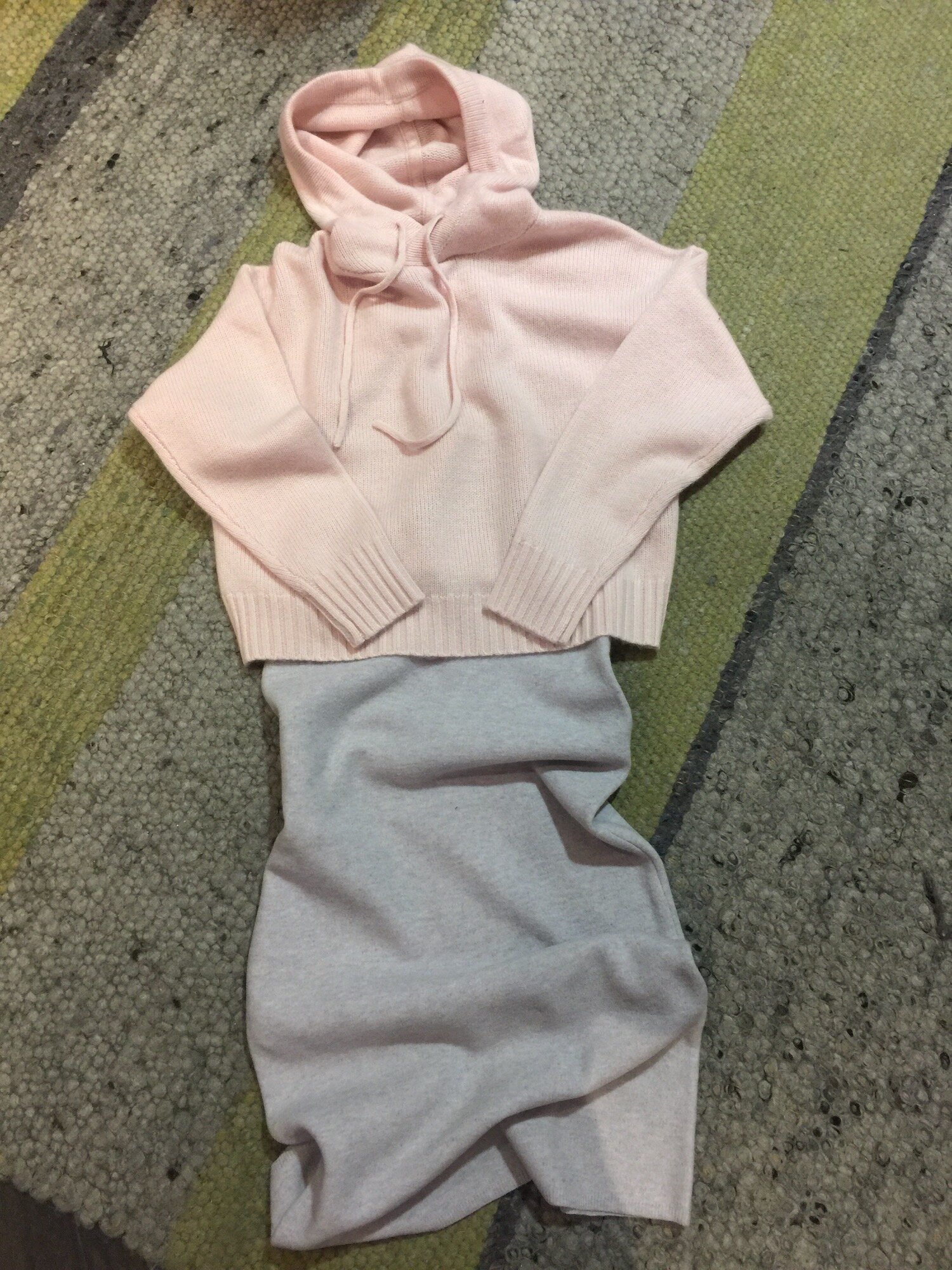 This cozy outfit from Aritizia would be office appropriate with tall boots, yet comfy enough for weekend movie night! We love light colours paired together. Both pieces are a wool cashmere blend and so so soft!
Plaid is one of the strongest trends we've seen this fall season. This slightly masculine longer jacket looks very cool paired with denim and a ball cap. Make sure you style your denim with a dressy boot for the office to elevate the look, while a simple sneaker is perfect for your weekend errands. Outfit from Club Monaco.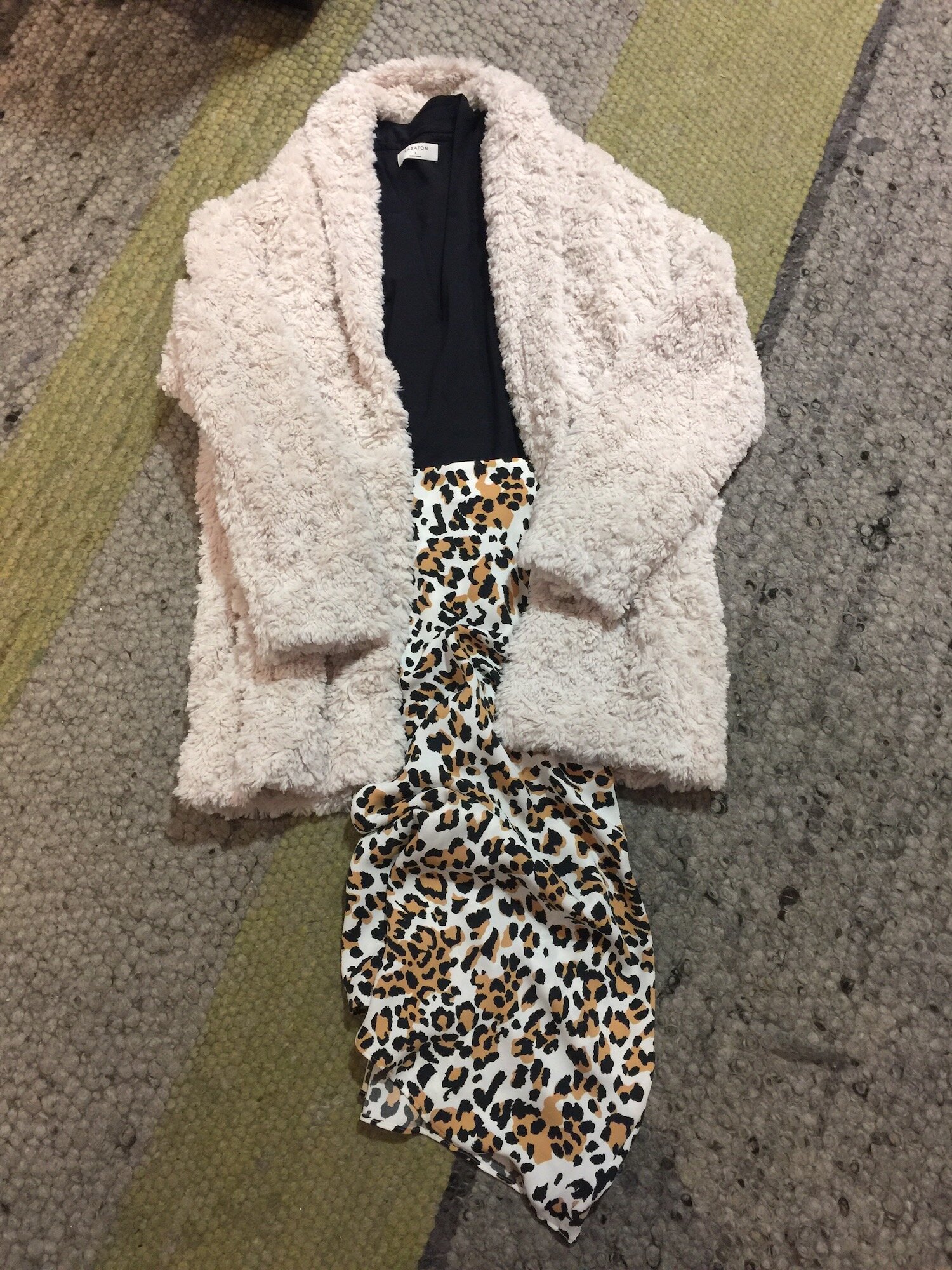 It seems we can't get away from cozy coats when the weather turns chilly. We love the pairing of this satin leopard skirt and fitted black shirt with the unexpected neutral fluffy coat. Don't be afraid to inject a little fun into your office outfit! A tall flat boot would be the perfect addition. Outfit from Aritzia.
Simple, classic and chic; you can't go wrong with a slim slack in a trendy plaid print and a cozy turtleneck. Paired with a black booty or simple black leather sneaker, this outfit works for the 9 to 5 and for running errands on the weekend. Outfit from Nordstrom.
For days you're meeting clients or have a business lunch, opt for a more formal version of business casual. This lightweight wool slim pant, feminine blouse and plaid blazer assures you'll make a good impression. Outfit from Nordstrom.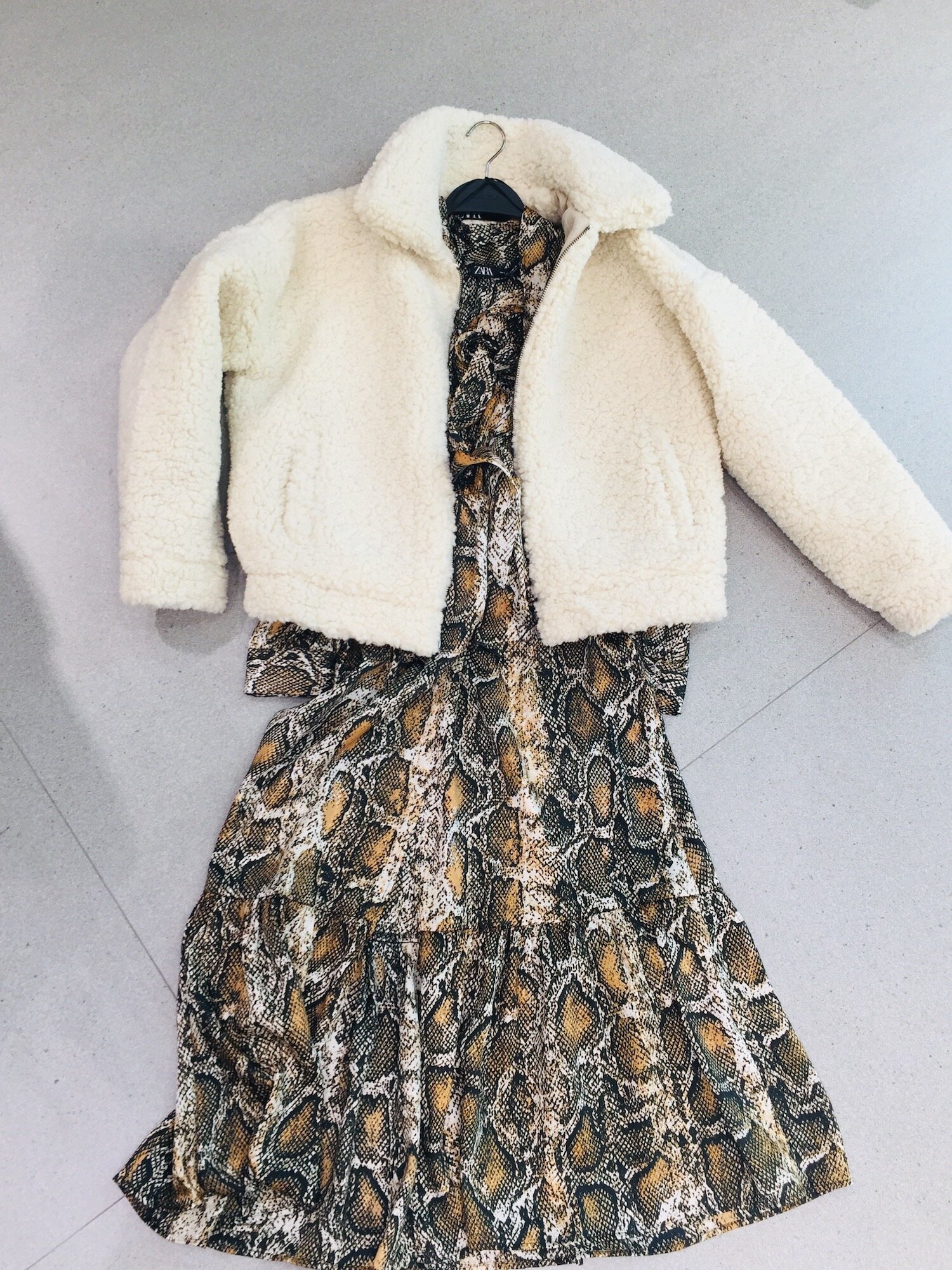 Your personal brand is important at work. Leopard and snakeskin prints are all the rage this fall; why not try the trend in a silk dress? Paired with a tall flat boot it is office appropriate, and with black or white kicks it's perfect for a weekend outing. We love the mixing of textures - silk dress and fluffy bomber - that make this look unique. Outfit from Zara.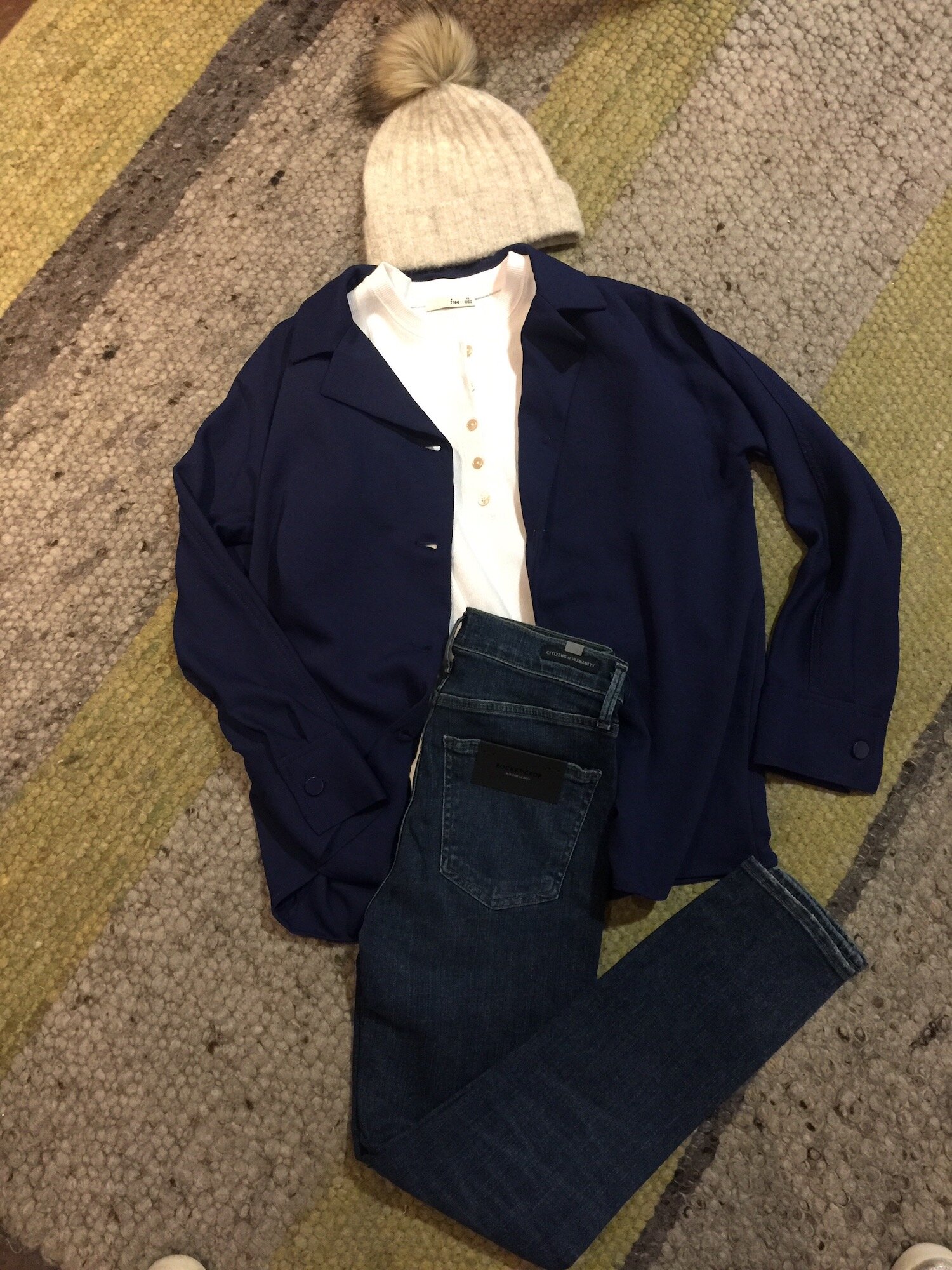 Jeans work for the office; just make sure they're your best pair in a slim fit in a medium or dark wash. This outfit would be perfect for casual Friday paired with a leather lace-up brogue. We've styled these dark Citizen jeans with a white shirt and loose navy shirt jacket. Outfit from Aritzia.